America Recycles Day is November 15. It is the one day to remind yourself and everyone around you about the importance of recycling.
NEED HELP?
Here are 20 TIPS to get you started.
Following this list of 20 tips will set you on the path to reducing waste and increasing recycling in the most efficient and cost effective way.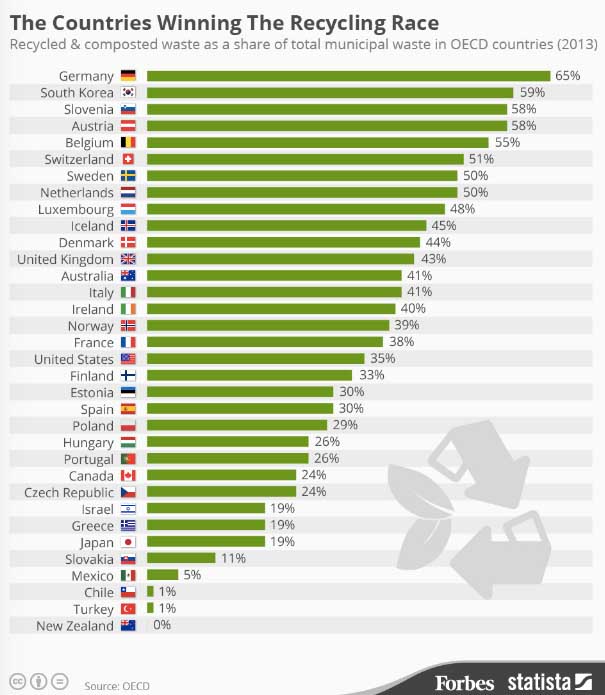 DID YOU KNOW…
An office building with 7,000 workers could reduce greenhouse gas emissions by 1,200 metric tons of carbon simply by RECYCLING all of the paper, plastic, and corrugated waste it generates in one year.
This is equivalent to taking 900 cars off the road for an entire year!
WHAT A WASTE!
Sadly though, many recyclables never find their way to the recycling facility. As of 2013, the U.S. national recycling rate was only 35%.
Of the 254 million tons of waste the U.S. generates every year, over 160 million tons end up in the landfill.
ONLY HAVE TIME TO DO ONE THING?
Take the America Recycles Day pledge now! Over 70,000 people have already made the commitment.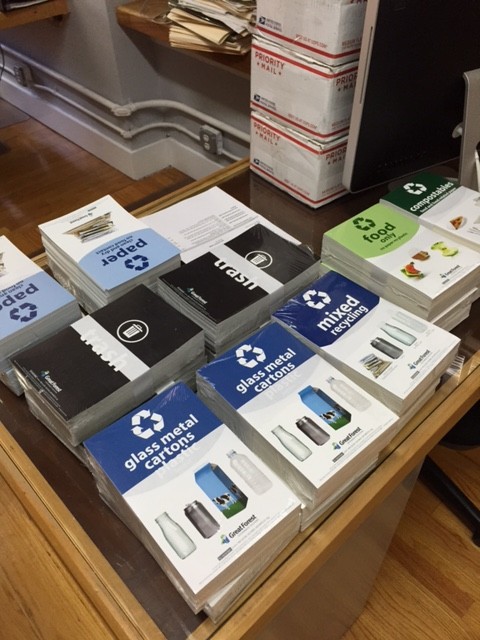 RECYCLE RIGHT WITH "SUPERPOWER" STICKERS
This means knowing how your building's program works, and putting the right items into the right bins. Our new recycling stickers from Recycle Across America can help you recycle right.
They have been so popular that we have had to re-stock them already. And that is good news because these recycling labels have super powers… well, sort of.
They have reportedly been proven  to increase recycling, and are part of what has been called the "#1 solution to fix recycling." 
MOVE TOWARDS ZERO WASTE
This America Recycles Day, let's transform your waste stream into a value stream, and move towards Zero Waste. Remember:
Effective waste management positively impacts the environment and your business operations.

Waste does not have to be an inevitable part of a successful business. Aim for Zero Waste to highlight your environmental consciousness.

With proper separation and management, almost everything within your trash bin can be reutilized as a resource.
In other words, lets:
RELATED: